8 tags
  We've got a bunch of Summer shows to announce in the coming weeks, but for now we   can tell you about a couple we'll be playing at home in Chicago:     05.26.13 Chicago, IL @ Subterranean w/ Cheap Girls - Diamond Youth     05.31.13 Chicago, IL @ The Burlington w/ Bully in the Hallway - Rare Animals   All these bands that we're playing with are stellar acts, so these...
15 tags
    May Plans! Hey guys! We've got some great shows going on in the month of May. We're starting it off by taking a trip South to play Cinco De Punk Fest in Normal, IL with a ton of great bands! We're also playing a couple other rad shows while we're downstate. Here's the scoop: 05.02.13 Springfield, IL @ Black Sheep w/ Nephrons - Werepire Day - Yogi Beara 05.03.13...
7 tags
Check out these vids from our show last Thursday at Empty Bottle w/ Forgetters & Pamphleteers!
4 tags
  Check us out with forgetters & Pamphleteers @ Empty Bottle next week!
9 tags
Our March Shows!
Hey everyone! Here are the March dates. We're making our first trip down to South By Southwest and we're excited to be playing some really rad shows! If you're in Austin, stop by and hang with us at one of the shows listed below. We'll have our buddy Jimmy Islip (The Magnificent/Solo stuff) filling in behind the drum kit for the SXSW trip. He's no stranger to AEW,...
9 tags
2012 was pretty fucking good to us. Thanks to all the amazing friends, fans, and bands that have continued to help us make it all possible! We're gonna start 2013 off right with a European Tour w/ AMUSEMENT PARKS ON FIRE!!!! We'll warm up for this with a hometown show alongside Bob Nanna and Che Arthur! Come out and see us! And if you don't see your town up on our tour schedule...
12 tags
We have a few more shows before years end! These are gonna be ACE! 12.28.12 Detroit, MI @ The Majestic for Black Christmas! w/ Suicide Machines - Mustard Plug - tons more! 12.31.12 Chicago, IL @ Beat Kitchen NYE w/ Local H
New Shows Announced! 12.28.12 Detroit, MI @ The Majestic for Black Christmas! w/ Suicide Machines - Mustard Plug - tons more! 12.31.12 Chicago, IL @ Beat Kitchen NYE w/ Local H
14 tags
TOUR DATES DOWN TO FEST 11! Hey kids! It's Rocktober and we're heading down to play FEST 11 in Gainesville, FL and doing some shows along the way. WADE NEAL of SEAWEED will be joining us on 2nd guitar for these shows. We had him along for 3 dates on our West Coast tour this past summer and it was too much fun to not try again. We're playing a good deal of the dates with our...
13 tags
   ALL EYES WEST w/ BOB MOULD ft. Jason Narducy & Jon Wurster Playing COPPER BLUE & SILVER AGE ! 09.13.12 Chicago,IL @ Metro :::SOLD OUT::: 09.14.12 Chicago,IL @ Metro :::TICKETS::: 09.15.12 Minneapolis, MN @ First Avenue :::TICKETS::: We're SO stoked! Hope to see some of you there!
6 tags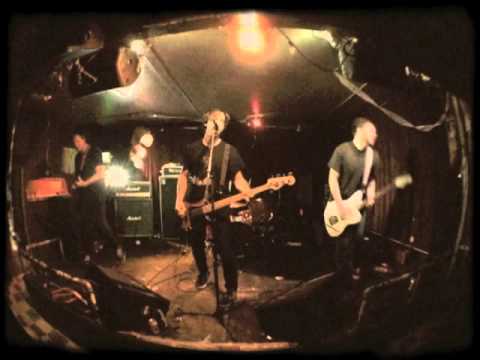 10 tags
Thanks.
We just got back from an amazing tour with Long Island's BROADCASTER! A couple weeks ago, we all hopped in a van together and headed West! The tour took us through 16 States, playing 16 cities in 17 days. While we did have a few problems with the van, this trip was one of the funnest times we've had! The Broadcaster guys were super fun and all around great dudes! I must say, it was...
WESTERN U.S. DATES w/ BROADCASTER!
07.23.12  Des Moines, IA @ Gas Lamp 07.24.12  Denver, CO @ 3 Kings 07.25.12  Salt Lake City, UT @ Burts Tiki Lounge 07.26.12  Las Vegas, NV @ The Arts Factory 07.27.12  Phoenix, AZ @ The Rogue 07.28.12  San Diego, CA @ Bar Eleven 07.29.12  Pomona, CA @ VLHS 07.30.12  Los Angeles, CA @ Bootleg Theater 07.31.12  Ventura, CA @ Billy O's 08.01.12  San Francisco, CA @ Thee Parkside 08.03.12...
5 tags
   Pre-Orders Up for the new split 7" VIVA LA RUSTBELT w/ Detroit's Break Anchor! Out on July 17th via SideOneDummy Records! To celebrate, we're doing a few shows this weekend! 06.22.12 Chicago,IL @ Viaduct Theater w/ Break Anchor, Still Alive 06.23.12 Detroit,MI @ The Loving Touch w/ Break Anchor, Aggro or Die!, SNAFU, Clockwork 06.24.12 Flint,MI @ Flint Local 432 w/ Break...
6 tags
   Our UK TOUR dates - Can't wait to see you guys!!!    06.03.12 Lincoln, UK @ Crash Doubt Fest    06.04.12 Exeter, UK @ The Cavern Club    06.05.12 Stoke, UK @ Minsters Bar    06.06.12 Norwich, UK @ Karma Kafe    06.07.12 Peterborough, UK @ Met Lounge    06.08.12 Wakefield, UK @ The Hop    06.09.12 Dundee, UK @ Kage    06.10.12 Glasgow, UK @ The Bay    06.11.12 Nottingham, UK @ The...
Click the image to check out a review from Uncle Critic!
15 tags
Upcoming Mid-West Dates Announced!
04.25.12 Minneapolis,MN @ Triple Rock Social Club w/ Fight Cunning, Anchor Windlass, The Right Here 04.26.12 Wisconsin Rapids,WI @ New Arkham w/ The Artificials 04.27.12 Chicago,IL @ Township w/ Thrillage, Jack & Ace (feat. Bob Nanna) 04.28.12 Normal,IL @ Firehouse Benefit Show for Marriage Equality (via Equality Illinois) w/ Werepire Day, Harps of Tartarus, Modus Aurora, Tina Sparkle, Travis...
Click the image to check out a review from ThePunkSite.com! — And be on the lookout for some new tour dates as well as 2 new releases!
We're back from yet another amazing tour! We had the pleasure of playing with so many great bands and meeting so many awesome people. We need to send out some super big THANK YOUS to…     (as always) Jeremy Myers, Pete Tabbot, Matt Pullman, George Kaiafas, Talia Miller, Brian Johnson, Pittsburgh Pat, Alf Bartone, J.Robbins, Denny in RI, Club Fete Security Team, Kate Black, Ed...
10 tags
EAST COAST DATES ANNOUNCED! Feb 10 - Detroit,MI @ Trumbullplex w/Cheap Girls, Break Anchor, more Feb 11 - Pittsburgh,PA @ Howlers Coyote Cafe w/Shutouts, Dollar Shots Feb 12 - Asbury Park,NJ @ Asbury Lanesw/The Scandals, Movers & Shakers, Chris Skel Feb 13 - Boston,MA @ O'Briens w/ Building, Ex-Magicians, Single Female Lawyer Feb 14 - Baltimore,MD @ Sidebar w/Sal Bando, The NVs...
Watch
Check out this new video for "The Accident" frm the S/T debut - We also have a couple shows coming up! Dec. 30 @ Firehouse Normal, IL - w/ Dopamines, Michael Seavers, Horrible Things, New Strange, Werepire Day Dec. 31 @ Metro Chicago, IL - NYE w/ Alkaline Trio, The Brokedowns
PRE SALE IS UP for the NEW RECORD! →
Jump Start is offering an awesome combo deal with loads of merch! Click it!
We're getting closer to the Aug. 23rd release of the album!In the meantime, catch us out on tour for the next 2 weeks July 17- Chicago@ Reggies w/ OFF! 19- Lansing@ Mac's 21- Philly@ After School Special w/ The Riot Before 22- Bethlehem@ Secret Artspace w/ Luther 23- Allston@ O'Briens w/ Luther 24- Brooklyn@ The Charleston w/ Luther 25- Richmond -TBA 26- Norfolk - TBA 27- Asbury...
Watch
ALL EYES WEST -  "HELP IS ON THE WAY" OFFICIAL MUSIC VIDEO  (byThinkTankVideo) East Coast Tour starts next week.  Info coming soon!  Check this out while you wait!